Back from IMCAS 2020 in Paris, a short feedback for industry players and investors.
Hyaluronic Acid is the star of dermal fillers and is not ready to leave its place to anything else, and probably this for long. Hyaluronic Acid fillers continues to tract the aesthetics market together with botulinum toxin, still for a certain time, and their complementarity remains highly strategic for prominent players.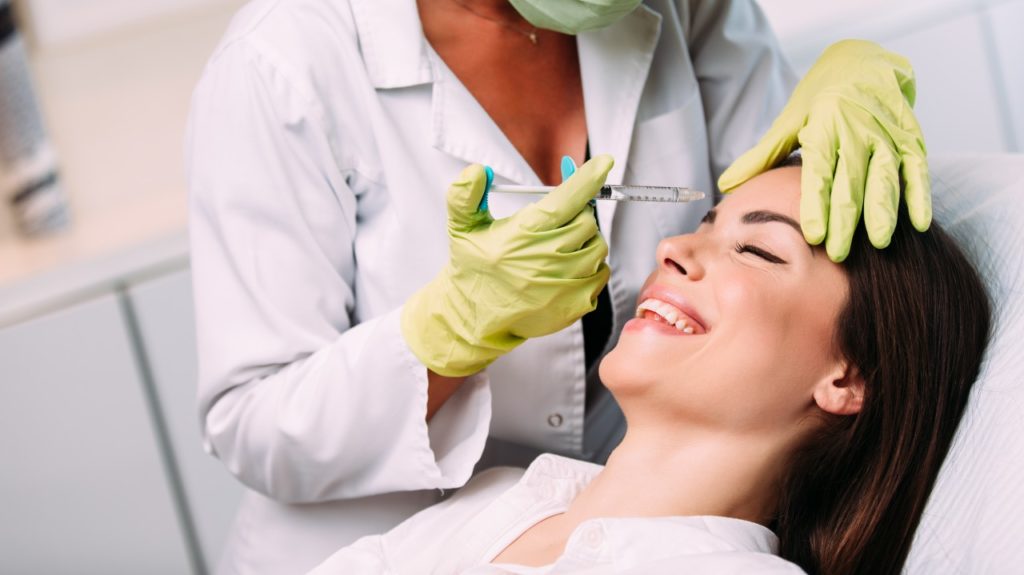 Hyaluronic Acid Fillers markets will continue to grow
Among the aesthetics markets, which include breast implants, cosmeceuticals, energy-based devices, the Aesthetics Injectables remains the major revenue provider with USD 6.3 billion[1] in 2019, 52% of the Global Aesthetic Market. Aesthetics injectables CAGR over the period 2018-2023 is the highest in this market and expected to be at 9%, to reach a market value of USD 8.9 billion in 2023.
Strategic Momentum for investors
Following the Allergan's mega-merger (USD 63 billion) by Abbvie last fall, Abbvie decided to launch Allergan Aesthetics, a separate subsidiary; similar strategy for Merz to structure its activities in three independently operating business, with Merz Aesthetics being one of them. These 2 recent announcements show how particular is the aesthetics business, and how strategic it is to consider it separately from a more global pharmaceutical portfolio.
The last 12 months were also marked by 2 major deals, with the Investors' consortium led by EQT, which acquired Galderma from Nestlé (NB: CHF 10.2 billion) to make it the largest independent dermatology company, and the very recent strategic partnership entered between Hyaluronic Acid's company Teoxane with botulinum toxin company Revance, for US. European extension of this deal may particularly make sense, if reversal.
MDR will slow down innovation in Europe
The implementation of the EU Medical Device Regulation (MDR) is already showing its effects ahead of its official implementation on May 26th, 2020. Most dermal fillers companies already drastically strengthened their regulatory and clinical affairs teams and have adopted stronger criteria for their clinical trials plans. Latest clinical trials demonstrate a longer follow-up period up to 12-18 months.
Despite the positive effect of the MDR of re-ensuring Health Care Practitioners with stronger constraints imposed to manufacturers before launching a new product and along the life cycle of such product, this will clearly lead to installing an important barrier to entry for start-ups in Europe aiming at providing innovative treatments.
Necessary investments in R&D and clinicals are not anymore comparable to what they could be even five years back. For start-ups and SMEs in aesthetics intending to raise money, we may wonder if the life sciences investors are already sufficiently aware of the major shift in the required financial resources to support adequately the start-ups developments?
Uncertainties remain also in how the notified bodies will review the future CE filings and in which timing… All of these will clearly lead to slowing down some enthusiasm of start-uppers to launch a new MD in Europe, at first…
For the overall aesthetics Medical Device industry, Europe might not be anymore the market #1 to launch innovations. Will the industry players adapt their launch strategies and select other regions than Europe to market their innovations? At least some players are already building up on parallel plans between Europe and Asia.
Increase of clinical costs may increase dermal fillers prices
Different sessions' speakers at IMCAS also pointed out the necessity for the industry to perform clinical trials for each intended use (i.e. indication) of the fillers, as to be compliant with the new MDR and have the possibility to include such intended use in the product's IFU. First question which could be raised is: Does an injection in the naso-labial area is the same intended use as an injection in the chin or glabella areas for example? Some speakers were confirming these may be considered differently by notified bodies…
As the industry will heavily spends budgets in clinical development and follow-up, we may expect a potential increase of the price of dermal fillers from manufacturers to users. At least some CEOs of the industry did not exclude it during the Tribune.
Enlarging patients' population having procedures
As pointed out by several industry leaders during the congress, the patients having aesthetic procedures are only representing 5-7% of the population, therefore we may bet on companies to ensure promotion to a larger scope of population to have injectable's procedures, especially the 25-35 years old generation may become the new target of the industry.
A market which will finally not change face much
Finally, what can we expect as market dynamics? Most probably, current players will remain with the existing products portfolios – hyaluronic acid fillers are already well performing and safe – with the aim over the next 5 years to ensure regulatory and clinical compliance for CE renewals and to address a younger patientele. And this, without having to face numerous new competitors entry, now blocked by the MDR…
#falgagen #hyaluronicacid #dermalfillers #aesthetics #aestheticmedicine
[1] Decision Resources Group presentation at IMCAS 2020 Tribune.