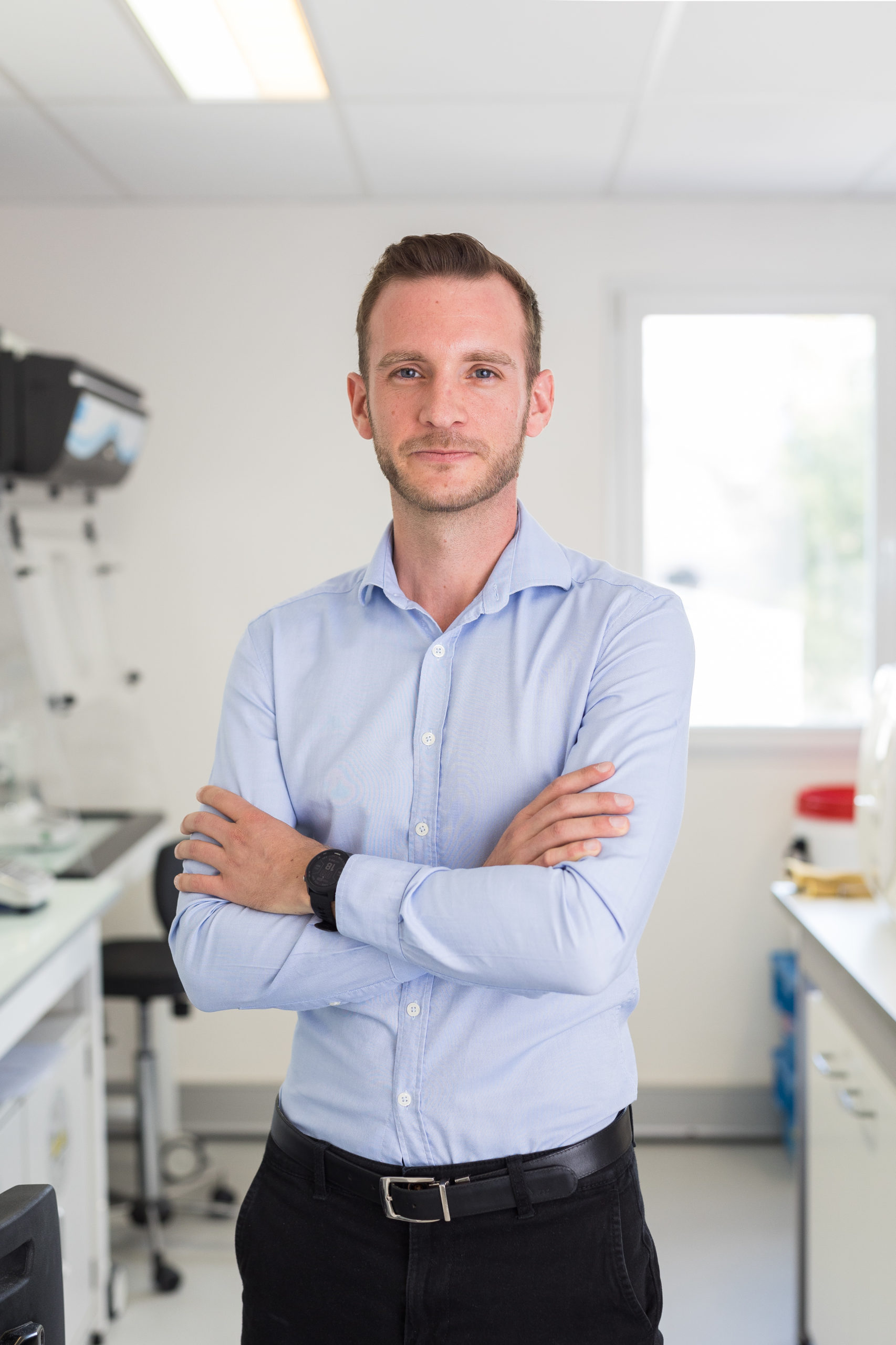 Co-founder
& Chief Scientific Officer
I graduated from a French engineering school in Chemistry and Chemical Engineering that provided me insight with the field of polymers. Intrigued by this world, I majored in the field of polymers and biopolymers through a masters completed in Spain.
I started my career in the conception and development of Hyaluronic Acid based dermal fillers at Laboratoire ObvieLine – Sinclair, both on the improvement of the manufacturing process for the Perfectha® brand and on the research of new formulations for aesthetic dermatology applications.
Through my PhD, I acquired valuable scientific rigor, as well as a great knowledge of polysaccharides and formulation, especially comprising Hyaluronic Acid and Chitosan.
I also recently had the chance, at Syrha, to work on various technological transfers both on linear and crosslinked HA technologies for aesthetics, orthopaedics and ophthalmology applications.
During these 7 years of experience, I acquired synergistic proficiencies to support our future partners in the development and improvement of their products.
I am sincerely convinced that Hyaluronic Acid and broadly speaking polysaccharides have a bright future ahead. Alexandre, Thomas and I will join forces to make Falgagen a real opportunity to build up this future with you.